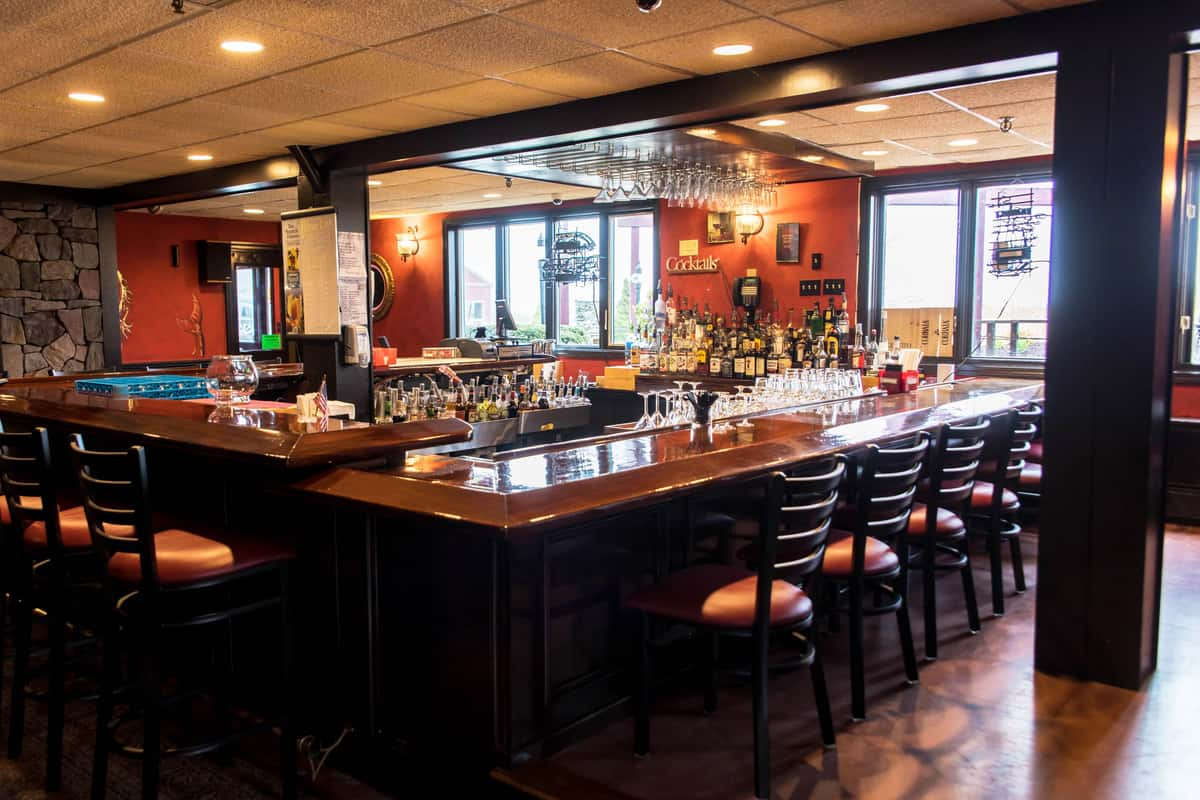 Red Wine
Stay Connected
Receive updates on special events, new menu items, menu reviews, and more!
Red Wine
ABRUZZO
Abruzzo is a rugged mountainous region with a lengthy coastline. Ideally situated between the Adriatic Sea and the Apennines and Maiella mountain ranges, it is the perfect haven for growing grapes with it's abundant sunshine, generous rainfall and variable climate. The star grape varietal in the region is Montepulciano, although some international grape varietals are making their way into the vineyards. The last fifty years in Abruzzo have produced some amazing results in the quality of the wines in the region. Several pioneers including Giovanni Masciarelli have led the charge for quality driven wines with exceptional value.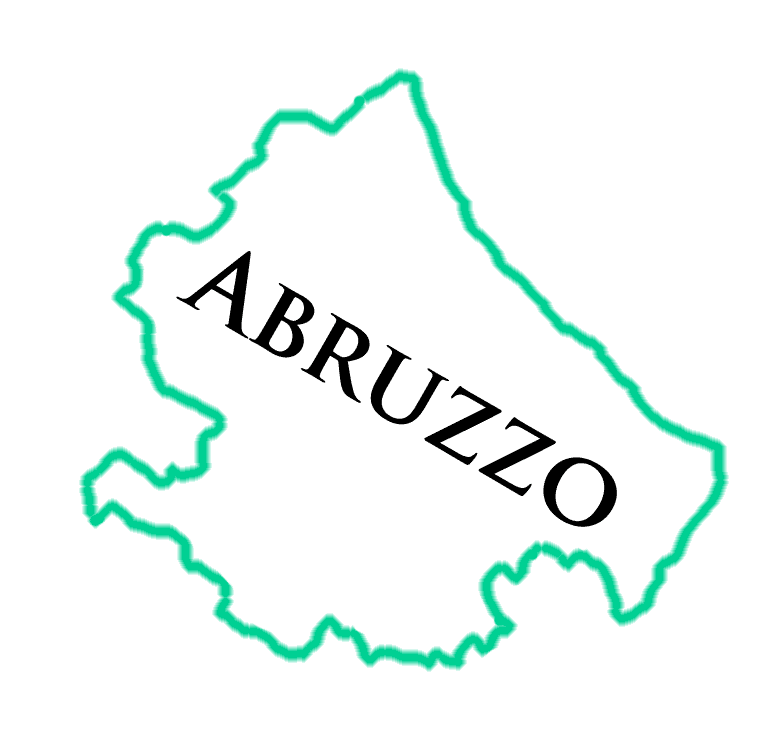 ALTO ADIGE
The Alto Adige is located at the tiptop of Italy, right below Austria. At one time, the Alto Adige was considered the gateway to Europe. The official languages are Italian and German. Wineries are typically referred to as "Schloss" which is the German word for Chateau or Estate. There are only 13,000 acres of vineyards, which are planted in horizontal rows in Glacial Valleys. The city of Bolzano is right in the center of Alto Adige and has some of the most amazing scenery. Alto Adige is known for crisp acidic white wines, Pinot Noirs and Lagrein. The combination of Italian and German winemaking traditions has resulted in a wonderful array of world class wines.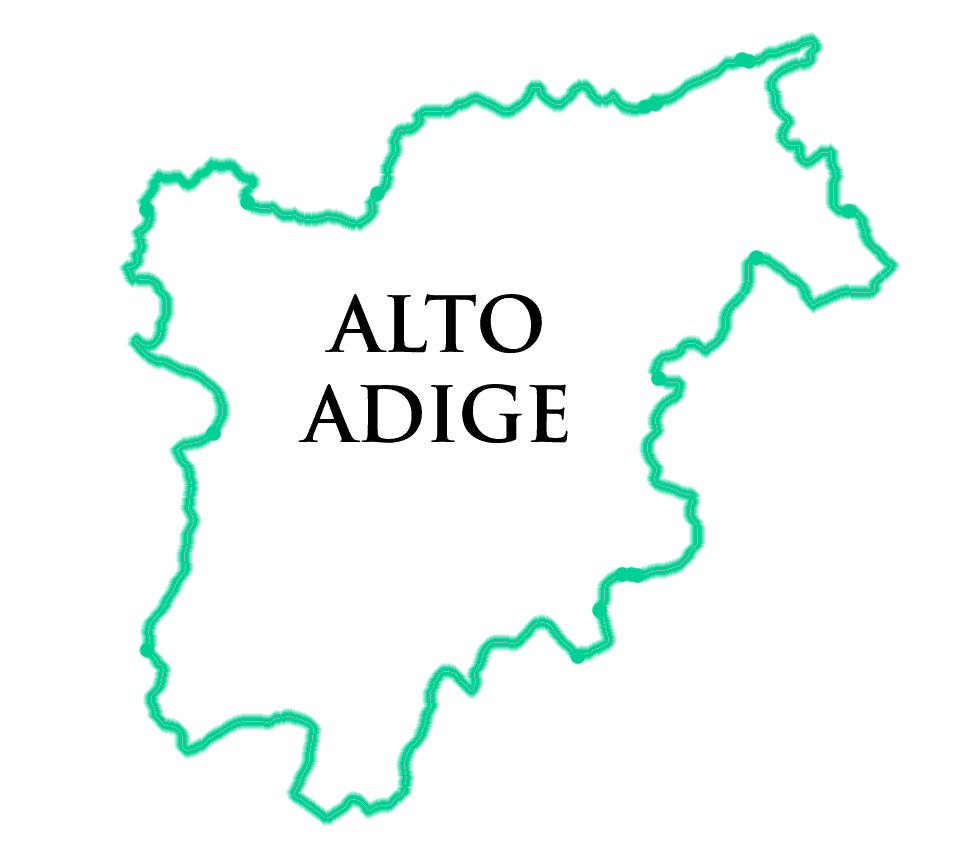 APULIA
The region of Apulia is located on the Adriatic Coast. It faces Greece and enjoys a Mediterranean climate with nice warm days and cool evenings. The area is known for producing wine from the Zinfandel-related Primitivo grape variety. Apulia is a very productive wine region producing a lot of wine. Unfortunately some of it in the past was not of the highest quality. Today, Apulia is producing some amazing wines, many of which are exported and considered some of the best values available.
Bin #321 Botromagno Primitive 2016
Bin #322 Botromagno Nero di Troia Rosso IGP 2014/15
Bin #323 Cantle Salice Salentino Riserva 2014
BASILICATA
Bound by forested hills and mountains prone to extreme temperatures, the Basilicata was a sparsely populated regioin with many of the inhabitants making their homes in caves. The bulk of the wine produced in the region is located around Mount Volture. The region produces only one DOC wine from Aglianico grapes, although some of the best aglianico wines of Italy are produced in Basilicata.
Bin #330 Bisceglia Aglianico Del Vulture 2013/14
Bin #331 Vigneti De Vu Piano Aglianico 2009

CALABRIA
Calabria is located in the "toe" of Italy. It is a mountainous region surrounded by beaches which provide a very intriguing terroire. The main grapes are Gaglioppo and Greco Nero. The Ciro district is the dominant district with over 3000 acres of prime grape growing area. It is located on the Ionian Sea and is reknowned for producing some of the best wines in Calabria. The red wines are notorious for pairing well with the spicy dishes of the south and are some of the best food wines available in Italy.
Bin #340 Librandi Ciro Rosso Classico DOC (100% Gaglioppo) 2016
Bin #341 Librandi Duca San Felice Ciro Rosso Riserva (100% Gaglioppo) 2013
Bin #342 Librandi Gravello IGT Val di Neto (Gaglioppo, Cabernet Sauvignon) 2015
CAMPANIA

The stunning coastal region of Campania is situated in southern Italy in the 'shin of the boot', anchored by its capital of Naples. The area's prestige is centered on one red variety that has put the Taurasi DOCG in the spotlight. The king of reds is the Aglianico introduced to the area by the Greeks and later cultivated by the Romans. Campania's success owes much to the varied climates and terroirs. Viticulture is in its element thanks to an abundance of sunshine, dry hot summers, mild winters, a long growing season and volcanic soil. Despite being ensconced in tradition, today's wine styles are fruit forward and youthful, the reds tend to have big personalities and require more aging.
Bin #361 Feudi di San Gregorio Rubato IGT (100% Aglianico) 2014
Bin #362 Feudi di San Gregorio Serpico IGT 100% Aglianico di Taurasi) 2001/05
Bin #363 Mastroberardino Radici Taurasi (100% Aglianico) 2006/08
EMILIA ROMAGNA
Emiia Romagna is a rich, fertile region of northern Italy, one of the country's most prolific wine regions. It spans almost the entire width of the northern Italian peninsula. The region's geographical diversity is significant and plays an important part in creating the various terroirs found here. A large percentage of these grapes are used to produce sparkling wines, either frizzante or spumante, of which the most notable are from the five Lambrusco DOC's.
Bin #355 Medici I Quercioli Secco Reggiano Lambrusco Doc
LOMBARDY
Valtellina is within Lombardy, close to Lake Como. Nebbiolo is the red wine produced here but it's called Chiavennasca; it's lighter and more "pinot-like" than its Piemontese sister. Lombardy also produces some great Pinot Noir (they call it Pinot Nero) especially around Oltrepò Pavese. The sparkling wine is called Franciacorta and is made with Pinot Noir, Chardonnay, and Pinot Blanc grapes in the same style as Champagne.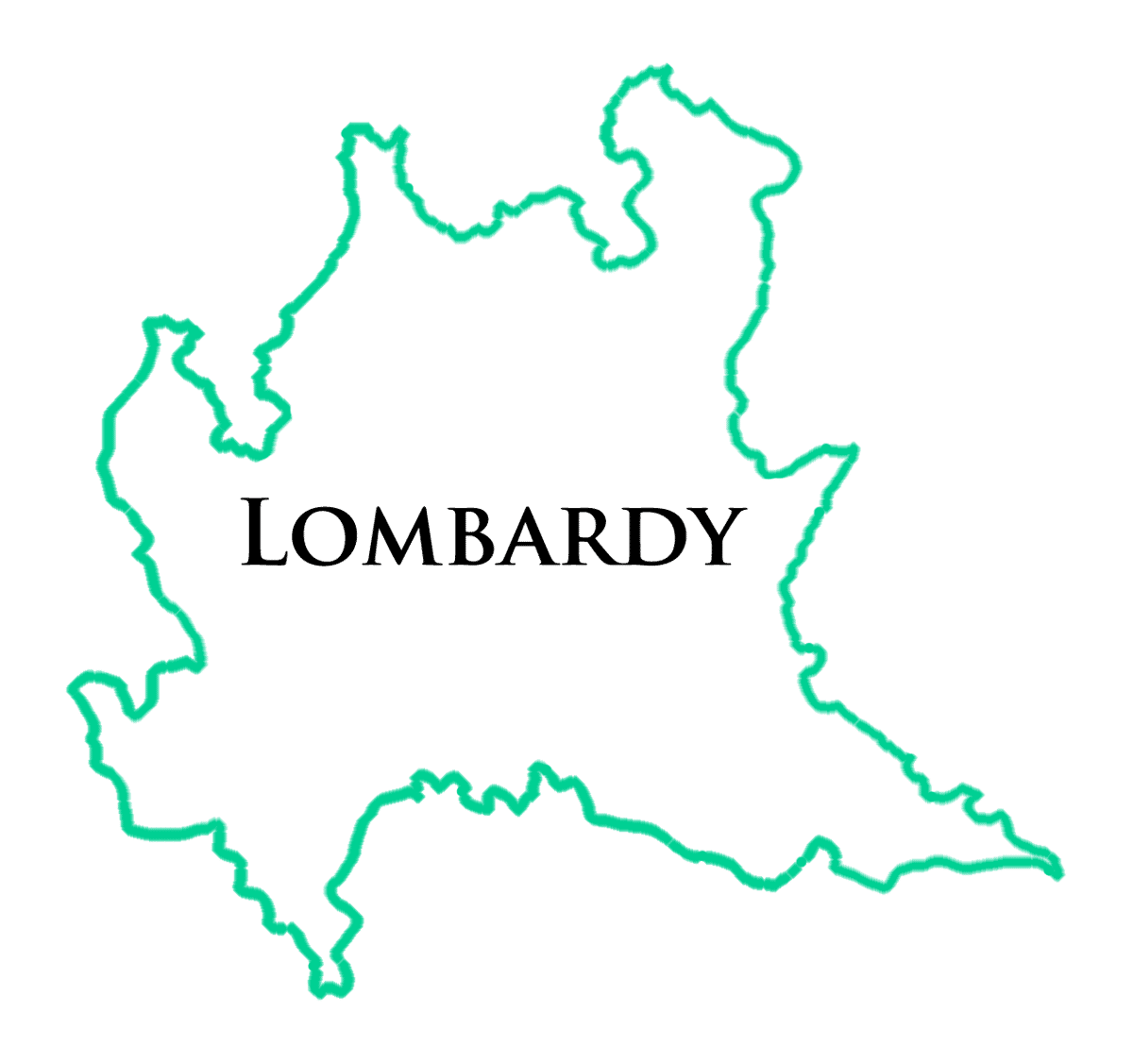 PIEDMONT
Piedmont is located in the Northwest area of Italy. Given it's close proximity to the Alps, the region benefits from the high altitude and cool mountain breezes. Some of the most distinctive and high quality wines of Italy are produced in Piedmont. The most popular are the DOCG districts of Barolo and Barbaresco, producing Nebbiolo-based wine of the same name. The DOCG of Gattinara produces Nebbiolo wine, although Gattinara tends to be a little more rustic in style. Some additional DOC districts include Alba and Asti, where wines like Dolcetto d'Alba and Barbera d'Asti are produced. In addition to producing world class wines, Piedmont is home of the famous white truffle of Italy. It is also the most condensed area of Michelin Star Restaurants in the world. A true culinarian's treasure trove for fine dining and world class wines.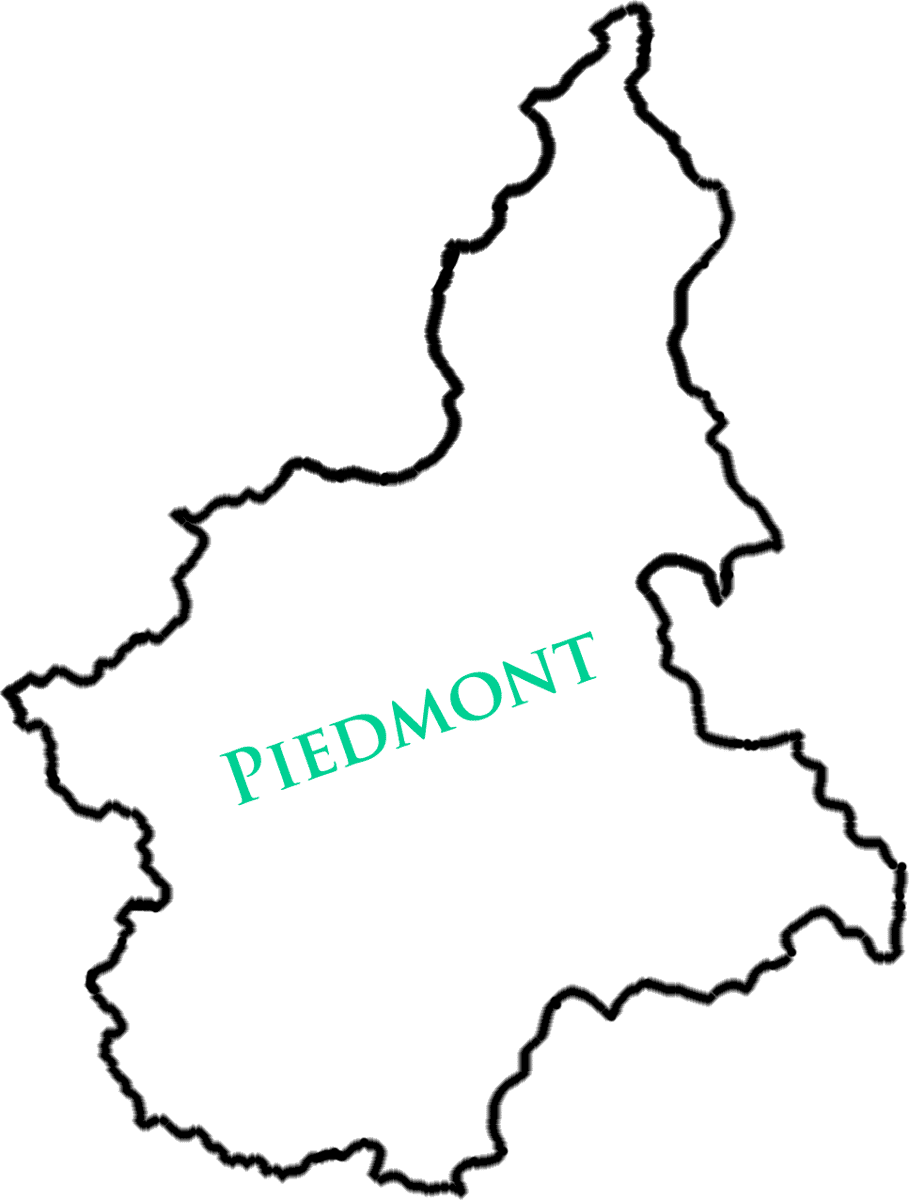 SARDINIA
Fairly removed from Italy, both geographically and culturally, Sardinia has more grazing animals than vineyards. An agricultural community, the small island is secluded. With high influences from Spain as much as Italy, the grapes of the region hail from both countries. The most popular planted grape varietal is Cannonau (otherwise known as Grenache). It produces delicious reds that can be dry and sweet, although more commonly dry. In recent years, several international grape varieties are being produced and blended with some of the local grapes.
Argiolas Perdera (Monica, Carignano, Bovale Sardo) 2015
Agricola Punica Barrua (Carignano, Cabernet Sauvignon, Merlot) 2004
Turriga IGT Isola dei Nuraghi (Cannonau, Carignano, Malvasia Nera) 2007
SICILY
Sicily makes a lot of wine. From Marsala, the sweet and fortified wine of the region to up-and-coming Nero d'Avola, this hot and hilly region is diverse. Sicily was at one time more quantity focused than quality. While it's still producing a great deal of wine, the quality coming out now is much better. With poor soil (great for grapes), warm sunshine, little rainfall and good mountain terrains, this little island is perfect for making the great wines with the ability to age. Some winemakers are taking a chance with international varietals like Cabernet Sauvignon and Merlot. These grapes are sometimes blended with the Nero d'Avola or other native Italian varietals – adding a bit of international sophistication to regional charm.
Donnafugata Sedara IGT (Nero D'Avola, Cabernet Sauvignon, Merlot, Syrah) 2013
Tasca D'Almerita Lamuri (100% Nero D'Avola) 2014
Planeta La Sagreta Rosso 2015
Planeta Nero D'Avola 2017
Feudi Del Pisciotto Versace Nero D'Avola 2013
Feudi Del Pisciotto Valentino Merlot 2013
Feudi Del Pisciotto Missoni Cabernet Sauvignon 2011/13
Feudi Del Pisciotto Corolina Marenga Frappato 2011/13
Feudi Del Pisciotto Giambattista Valli Cerasuolo (60% Nero D'Avola, 40% Frappato) 2015
Planeta Santa Sicilia (100% Nero D'Avola) 2011
Planeta Syrah 2010
Colosi Salina Rosso (50 % Norello Capuccio, 50% Norello Mascalese) 2015
Feudo Maccari Saia Nero D'Avola 2014
TRENTINO
This area consists of the regions Trentino and Alto Adige, neighbors in Northeast Italy, and is part of the Tre-Venezie trifecta. The northernmost region of Italy is fairly hilly due its closeness to the the Alps and many vines in Trentino are terraced along the hillsides for ideal sunlight benefits. The majority of red wines produced in the region are enjoyed locally and in neighboring countries. Reds produced are likely to be Merlot, Cabernet Sauvignon and Pinot Noir, along with a few local varieties, most notably Schiaval.
La Vis Pinot Noir 2016/17
Cavit Cabernet Sauvignon 2015
TUSCANY (Sangiovese)
One of the most important wine regions in Italy, Tuscany is home to the cities of Florence and Siena, the districts of Chianti and Brunello di Montalcino and home of the famous wineries: Sassicaia, Tignanello and Ornellaia. Tuscany's predominant Italian grape varietal is Sangiovese. Most of the wines produced in Tuscany are from various clones of Sangiovese or blends that include Sangiovese. A growing trend in Tuscany, started by the renegade winemakers of Super Tuscans, is to blend international grape varietals with Sangiovese, or in many cases, produce international varietals as stand alone wines. The quality of Tuscan wines has improved immensely in the last twenty years. The days of drinking harsh Chianti's from straw bottles has evolved into drinking some the highest quality wines produced in the world.

Cecchi Sangiovese Bonizio Marema 2016

Rocca Delle Macie Sangiovese Rubizzo 2015/16
Antinori Santa Christina 2015/16
Capezzana Mona Nera Sangiovese 2015
TUSCANY (Chianti)
Giulio Straccali Chianti 2015/16
Frescobaldi Chianti Castiglioni 2014/16
Baron Ricasoli Chianti 2015
Cecchi Chianti Classico 2015/16
Monrosso Chianti 2012
Rocca Delle Macie Chianti Classico 2014/15
Ruffino Chianti 2016
Castello Di Cacchiano Chianti Classico Riserva 2006
Castello Di Ama Chianti Classico 2014

Cecchi Riserva Di Famiglia Chianti Classico 2006
Tenuta Di Nozzole Chianti Classico Riserva 2015
Castello Di Brolio Chianti Classico 2013
Rocca Delle Macie Chianti Classico Riserva Fizzano 2009
Castellare Chianti Classico 2016

Castellare Riserva Il Poggiale 2014
Verrazzano Chianti Classico 2016
Ruffino Riserva Ducale Gold 2011/12
Antinori Toscana 2014
Monsanto Chianti Classico Riserva 2014

Monsanto Chianti Classico Riserva Il Poggio 2011
Fonterutoli Chianti Classico 2012
Fattoria Selvapiana Chianti Rufina 2014
Castello Di Verrazzano Chianti Classico "Sasello" Gran Selezione 2011
Castello di Bossi Chianti Classico 2013/15
Fattoria Selvapiana "Bucerchiale" Chianti Rufina Riserva 2011
Castello Di Bossi "Berardo" Chianti Classico Riserva 2013
Castello Di Bossi Chianti Classico Gran Selezione 2013
Tenuta Di Nozzole La Forra Chianti Classico Riserva 2012
TUSCANY (Rosso Di Montalcino / Brunello Di Montalcino)
Altesino Rosso di Altesino 2015/16

Col D'Orcia Rosso di Montalcino 2014/16
Caparzo Brunello di Montalcino 2013

Col D'Orcia Brunello di Montalcino 2012
Argiano Brunello di Montalcino 2011

Tenute Silvio Nardi Brunello di Montalcino 2010
Altesino Brunello di Montalcino 2012
Fattoria Barbi Brunello di Montalcino 2010/12
Il Marroneto Brunello di Montalcino 2012
Altesino Brunello di Montalcino Montosoli 2009

Tenute Silvio Nardi Brunello di Montalcino Manachiara 2012
TUSCANY (Super Tuscan)
Stylish, upscale vini da tavola, which began as a trend in the 1970s, is now an established fact. Sangiovese is blended with non-traditional varietals such as Cabernet Sauvignon or Merlot.
Verrazzano Rosso (Sangiovese Grosso, Lanaiolo, Trebbiano Toscano, Malvasia) 2013/14
Rocca delle Macie Sasyr (Sangiovese, Syrah) 2015
Tommasi Poggio Al Tufo "Rompicollo" (Sangiovese, Cabernet Sauvignon) 2015
Tenuta dell Ornellaia "Le Volte" ( Sangiovese, Merlot, Cabernet Sauvignon) 2015/16
Passi Di Orma Rosso ( 40%Merlot, 35%Cabernet, 25%Cab Franc) 2016
Orma IGT Toscana Rosso (50%Merlot, 30%Cabernet, 20%Cab Franc) 2016
Mazzei Phillip Cabernet Sauvignon (100% Cabernet Sauvignon) 2011/12
Monsanto "Nemo" Cabernet Saugivnon (100% Cabernet Sauvignon) 2007
Rocca Delle Macie "Roccato" (Sangiovese Grosso, Cabernet Sauvignon) 2008
Tenuta San Guido "Guidalberto" (Cabernet Sauvignon, Merlot, Sangiovese) 2015
Antinori "Tignanello" (Sangiovese, Cabernet Sauvignon, Cabernet Franc) 2015
Tenuta Di Nozzole Il Pareto (100% Cabernet) 2014
Tenuta Sette Ponti "Oreno" (Merlot, Cabernet Sauvignon, Sangiovese) 2012/13
Poggio Scalette "IL Carbonaione" IGT (100% Sangiovese) 2015
Tua Rita "Perlato del Bosco" Toscana IGT (100% Sangiovese) 2015
Regina Di Rinieri IGT Toscana (100% Syrah) 2004
Capezzana Carmignano (Sangiovese, Cabernet Sauvignon) 2012/13
Calvano Nobile de Montepulciano (100% Sangiovese) 2014
Tua Rita Rosso di Notri IGT Toscana (Sangiovese, Merlot, Cabernet Sauvignon) 2013/17
Monastero "Campanaio" IGT Toscana (Cabernet, Merlot) 2010
Monastero "La Pineta" IGT Toscana (100% Pinot Noir) 2010
Capezzana "Ghiaie Della Furba" IGT (50% Cabernet, 20% Merlot, 30% Syrah) 2008
Fattoria Le Pupille Poggio Valente Modellino Di Scansano Riserva (100% Sangiovese) 2009
Fattoria Le Pupille Saffredi Maremma IGT (Merlot, Cabernet Sauvignon, Syrah) 2011
Rocca Di Frassinello "Le Sughere (Sangioveto, Cabernet Sauvignon, Merlot) 2013
Castellare I Sodi San Niccolo IGT (Sangioveto, Malvasia Nera) 2013
Castellare Coniale Toscana IGT (100% Cabernet Sauvignon) 2011
Castello Di Bossi "Corbaia" (70% Sangiovese, 30% Cabernet Sauvignon) 2013
Castello Di Bossi Girolamo (100% Merlot) 2015
UMBRIA
Umbria is a small land locked region located in the middle of Italy, it's claim to fame is for producing wines blending Sangiovese with different varietals. Cabernet, Merlot and Syrahs do quite well in Umbria. Sagrantino, a full bodied, spicy and very tannic red wine is unique to Umbria and is produced in small quantities by a limited number of producers. Today, Unbria reads like a who's who for Italian Producers, many top wineries that produce wines in Tuscany have purchased vineyards in Umbria and are having great success. This may be a small region in terms of production, yet it produces some very interesting wines that are not to be missed.
Tenuta Castelbuono Rosso di Montefalco 2009/11
Tenuta Castelbuono Sagrantino di Montefalco DOCG 2010
Falesco Vitiate (Merlot, Cabernet Sauvignon, Sangiovese) 2015
Tenuta Di Salviano Solideo (Cabernet Sauvignon, Merlot) 2006
Falesco Montana Merlot 2012
VENETO
Located in Northeast Italy, near the Austrian border, it's one of the three regions making up the Tre-Venezie. Veneto is most famous for it's city of love, Venice. In the wine world, Veneto is the top volume producer in the north of Italy. The Veneto's red wines consist of primarily Amarone and Valpolicella, both made primarily from the structured Corvina grape. Amarone is always made in the recioto method (drying out the grapes to intensify the flavor), Valpolicella has several different levels. beginning with a young fresh valpolicella, a little lighter in style, all the way up to a ripasso, which combines the younger valpolicella with some of the dried grapes of the Amarone, producing a more full bodied wine with a slightly higher alcohol content and a longer finish. In addition to traditional wines made with Corvina blends, Merlot and Pinot Noir are becoming more prevalent in the region as well.

Allegrini Palazzo della Torre Valpolicella 2014

Bertani Valpolicella 2016

Zenato Ripassa Valpolicella 2014

Bertani Secco 1857 Original Edition 2013

Masi Campofiorin 2013

Tedeschi San Rocco Valpolicella Superiore Ripasso 2011

Bertani Ripasso Valpolicella 2012

Zenato Alanere Rosso Veronese IGT 2013

Tedeschi Amarone della Valpolicella 2012/13

Tedeschi Monte Olmi Amarone 2006

Masi Amarone Costasera Reserva 2009

Masi Costasera Amarone 2011

Bertani Amarone Classico 2007
Montasolo Merlot 2015
Angelini Pinot Noir 2015
Torre di Luna Cabernet Sauvignon 2011

Allegrini La Poja Riserva IGT 2001
Maculan Fratta IGT 2003
Allegrini Villa Giona 2003
Bertani Bertarose Rose' 2017